People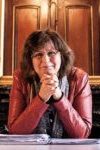 Anne-Marie Korte
Prof. dr. Anne-Marie Korte holds the chair of Religion and Gender which aims to explore categories of gender, sexuality and diversity when investigating the significance and operations of religion(s) in cultural processes and current social developments. Some of her research topics are Blasphemy, Feminist Hermeneutics and Miracles.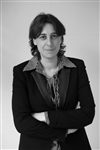 Mariecke van den Berg
Postdoctoral researcher
Dr. Mariecke van den Berg has been involved in the project as a postdoctoral researcher since 2017. Mariecke has worked as a postdoctoral researcher on the NWO-project 'Contested Privates' at the VU. As a postdoctoral researcher in this project, Mariecke does research into gender scripts in relation to religious conversion in a project entitled: "Historical Comparisons of Women's Conversion from a Religious Studies Perspective".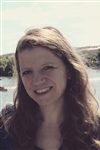 Nella van den Brandt
Postdoctoral researcher
Dr. Nella van den Brandt started her post-doctoral research on this project on September 1, 2016. She studied Cultural Anthropology, Arabic Languages and Cultures and Women's Studies at Utrecht University (2002-2010). Her PhD dissertation, written at the University of Ghent in Belgium (2010-2014), focussed on contemporary discourses concerning religion, as constructed by feminist activists and civil society actors in Flanders. Nella's current (2016-2020) postdoctoral research explores gender, sexuality, and ethnicity in cultural productions on conversion.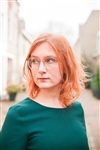 Lieke Schrijvers
PhD candidate
Lieke Schrijvers graduated from the researchmaster gender and ethnicity at Utrecht University after a obtaining a bachelor's degree in cultural anthropology. She wrote her final masterthesis about non-heterosexual Protestant women in the Netherlands. Her current research project, entitled "Negotiating Secular and Religious Gender Discourses: Women Converting to Islam, Orthodox Judaism and Evangelical Christianity in the Netherlands", is a comparative ethnographic study of women's conversion narratives to Judaism, Islam and Pentecostalism in the Netherlands.
Associates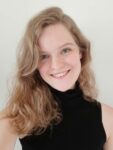 Veerle Dijkstra
Student Assistant
Veerle Dijkstra is currently following the research master's program in Religious Studies at Utrecht University and is the research assistant of the project.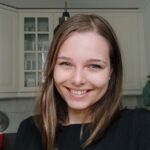 Mariska de Boer
Student Assistant
Mariska de Boer is following the research master's programs Cultural Anthropology and Religious Studies at Utrecht University. She also works as the research assistant of this project.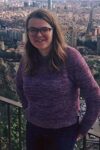 Lucy Spoliar
Intern
Lucy Spoliar is a research master student in Religion, Conflict & Globalization at the Rijksuniversiteit Groningen. She joined our project as an intern in the Spring of 2019, and has since published an article together with postdoc Nella van den Brandt about her research into documentaries which focus on the topic of religious conversion.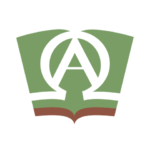 Loïs van Bruggen
Intern
Loïs van Bruggen has been involved with our project as an intern, supervised by Mariecke van den Berg in the Spring of 2019. She has done research into the matrimonial forms used in Dutch protestant churches, and the way in which Dutch Christians relate their lived experiences to these authorised formats. Loïs studied at the Theological University in Kampen.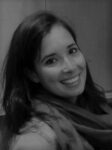 Eline Huygens
Visiting scholar
Eline Huygens works as a doctoral researcher at the University of Ghent, where she studies the ways in which Flemish Roman Catholics discursively and practically relate themselves to love, intimacy and relationships. Usually working at the Center for Research on Culture and Gender, Eline hopes to join us as a visiting scholar in Utrecht when COVID-19 travel restrictions have eased.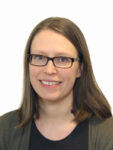 Helena Kupari
Visiting scholar
Dr. Helena Kupari is a postdoctoral researcher who hopes to visit Utrecht as a visiting scholar in the Fall of 2020, when COVID-19 related travel restrictions have lifted. After attending our Expert Meeting in early 2019, Helena has remained in close contact with our project group. Currently, she conducts research into conversion to Orthodox Christianity in Finland at the University of Helsinki.
Advisors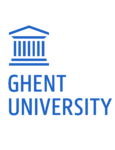 Chia Longman
Prof. dr. Chia Longman is Associate professor in Gender Studies and Director of the Centre for Research on Culture and Gender at Ghent University, as well as Director for the inter-university master programme in Gender and Diversity in Belgium. Also Chia Longman is an Advisory board member for the Journal Religion and Gender and international advisory board member Tijdschrift voor Genderstudies.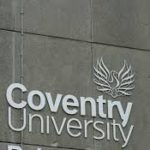 Kristin Aune
Dr. Kristin Aune is Senior research fellow for the Centre for Trust, Peace and Social Relations at Coventry University, an International editorial board member for the journal of Religion and Gender, and Board member for the International Association for the study of Religion and Gender (IARG).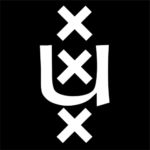 Sarah Bracke
Prof. dr. Sarah Bracke is Associate Professor of Sociology of Gender and Sexuality at the University of Amsterdam. She worked as a senior researcher at the Center of Expertise on Gender, Diversity, and Intersectionality (RHEA) in Brussels, she is visiting fellow at the Minda de Gunzburg Center for European Studies at Harvard University, and executive editor for Religion and Gender and Tijdschrijft voor Genderstudies.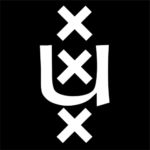 Annelies Moors
Prof.dr. Annelies Moors is professor of Contemporary Muslim Societies at the University of Amsterdam in the Department of Anthropology and Sociology, Programme Director of Research Group 'Muslim Cultural Politics' at the AISSR, Honorary Visiting Professor at the London College of Fashion at the London University of the Arts, and Project Leader of NWO funded programme 'Muslim Activism in the Netherlands after 1989', with Martijn de Koning.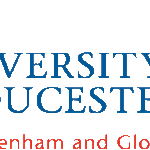 Melissa Raphael
Prof. dr. Melissa Raphael is professor in Jewish Theology at the University of Gloucestershire, Honorary Research Scholar at the University of Wales, Visiting professor in Theology at the University of Chicester, and International editorial board member of the Journal of Feminist Studies in Religion and of Religion and Gender.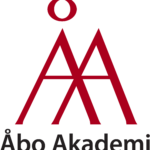 Elina Vuola
Prof. dr. Elina Vuola is adjunct professor in Philosophy of Religion and Theological Ethics at the department of Theology of the University of Helsinki, Adjunct professor in Gender Studies at Åbo Akademi University, and project leader of 'Embodied Religion: Changing Meanings of Body and Gender in Contemporary Forms of Religious Identity in Finland'.